Our bamboo boards with different motifs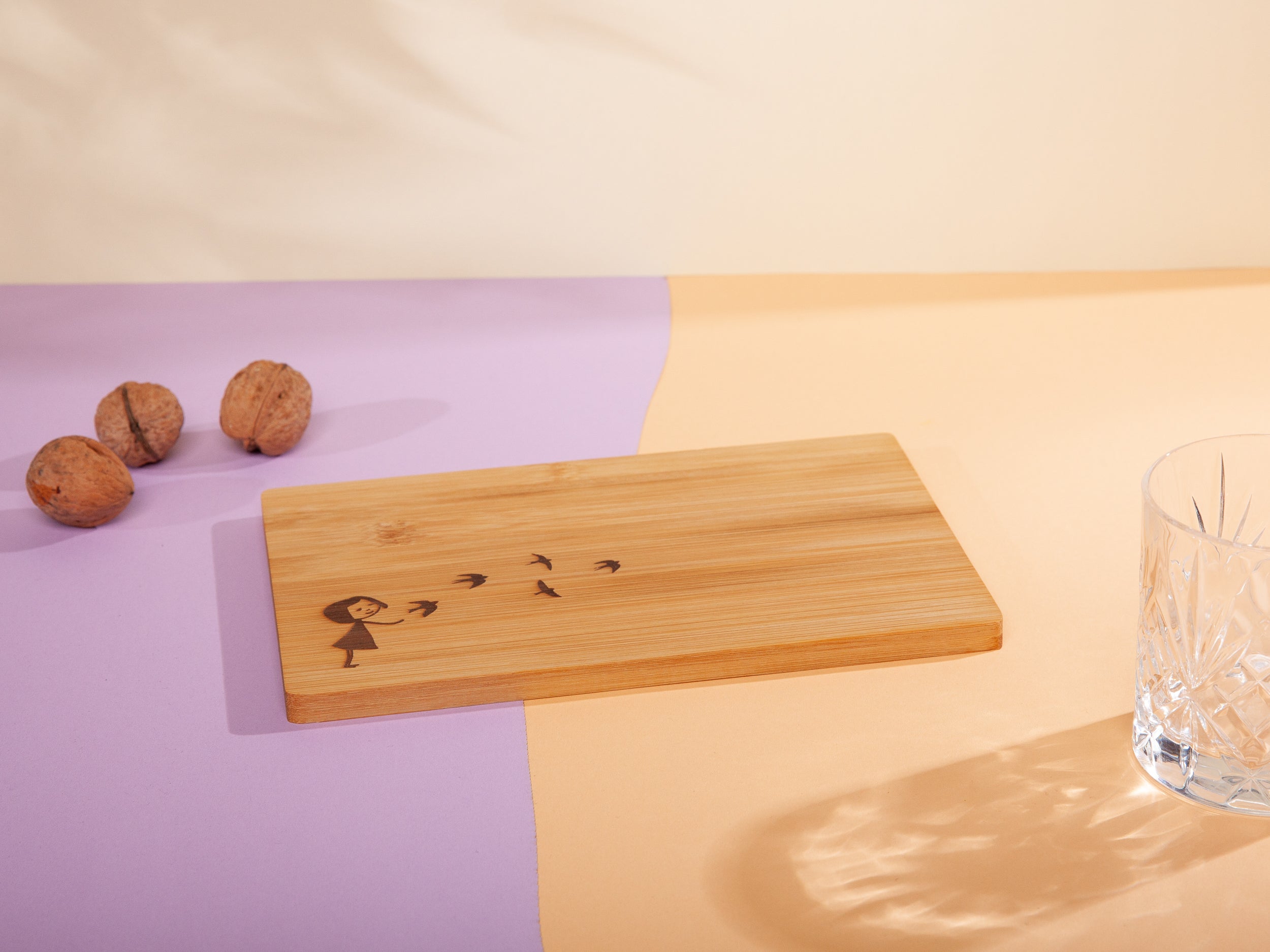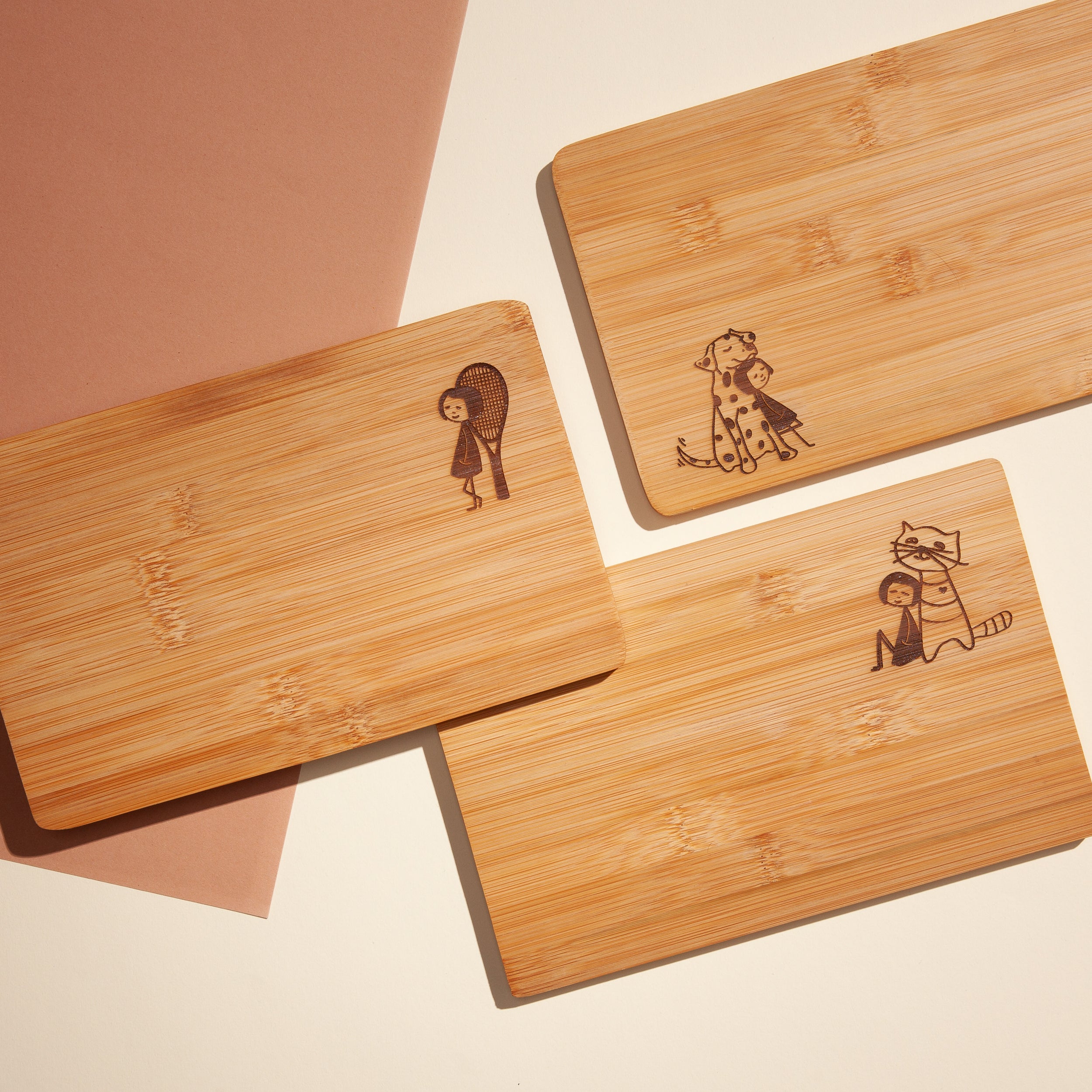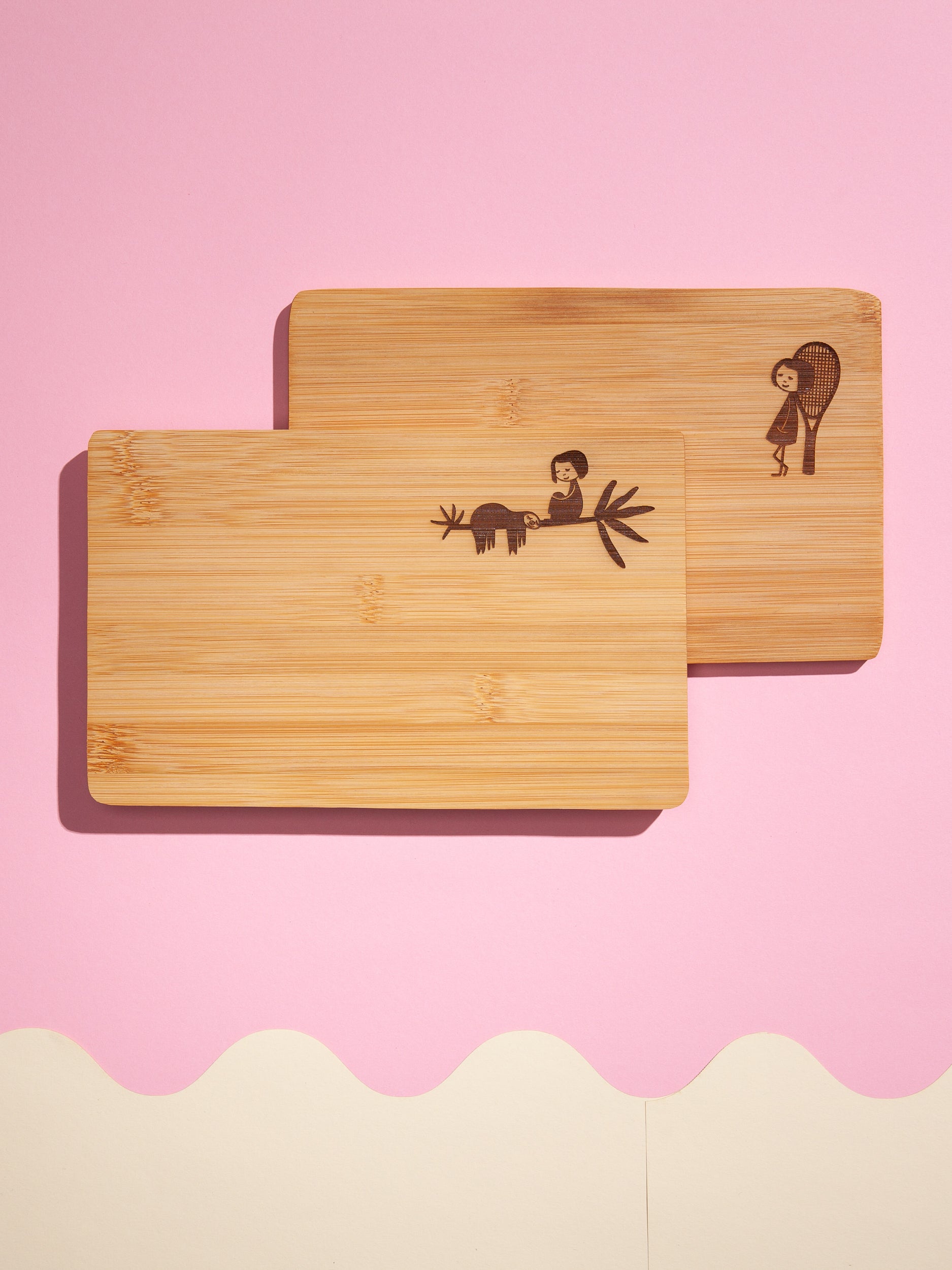 Natural Bamboo

Our bamboo breakfast boards are made from a natural and renewable raw material and, unlike many plastics, contain no harmful chemicals or additives.

Bamboo is environmentally friendly

Our breakfast boards are made of 100% bamboo wood. Bamboo is a fast-growing raw material, binds a lot of carbon dioxide and has short growth cycles. This puts less strain on the ecosystem. Our breakfast boards are biodegradable and environmentally friendly and offer you a great alternative
Plastic slabs made from non-degradable materials.

Durable and robust breakfast boards

With their extreme hardness, the bamboo breakfast boards are very robust and resistant to scratches and wear. Plastic boards, on the other hand, often scratch very quickly and change color, which can easily look unappetizing.

Beautiful & natural look

Bamboo boards have a beautiful grain and are a real eye-catcher in the kitchen (especially with our great motifs ;)! With their natural and elegant look, they enhance any kitchen furnishings.

Easy to clean

The bamboo breakfast boards are easy to clean and can simply be rinsed under running water with a little washing-up liquid. Due to their robustness, they hardly discolor and look valuable for a long time.

Sustainability in the kitchen

Bamboo is a rapidly renewable resource that can be grown without the use of pesticides or other chemicals. Plastic, on the other hand, is a non-renewable raw material that is obtained from fossil raw materials, which is disadvantageous in terms of the ecological balance
is.

Our breakfast boards - the perfect gift

Whether yoga fan, skater girl, book lover or dancing queen, our laser-engraved motifs sweeten every breakfast. Simply choose the right theme for your loved ones and give them a happy start to the day every morning.

Are the bamboo breakfast boards dishwasher safe?

We want you to enjoy our bamboo boards for as long as possible. For this reason, we do not recommend cleaning them in the dishwasher. While bamboo is a strong and durable material, the heat and humidity in the dishwasher can cause the board to warp, crack, or change color. Also for the lasered motif cleaning is in the
Dishwasher not ideal because it would wear out quickly. We recommend simply cleaning the bamboo breakfast boards by hand with detergent and warm water and then drying them or letting them drain in the direction of the grain.